Resume Development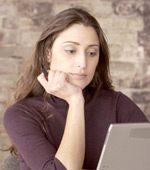 Many debates have transpired over the years regarding a one-page resume versus a longer, more detailed one. Even the experts are divided on the issue. Your resume, whether it is one page or two pages, should create a psychological excitement that leads prospective employers to pick up the phone and call you. It could be said that the larger your accomplishments, the easier to communicate them in few words. One useful rule is to not write one more word than you need to get them to pick up the phone and call you. Focus on whatever is strongest and most impressive. Make careful and strategic choices as to how to organize, order and convey your skills and background. Leave them wanting more. Think of your resume as an advertisement!
Resume Suggestions:
Recommend the three "C"s - Be Clear, Concise and Complete. Keep sentences as short and direct as possible. Eliminate any repetitions. Don't use three examples when one will suffice.
Proof read and spell check your resume. One typo will land your resume in the "do not call" stack. Show your resume to several people to review for grammar, syntax or punctuation errors. This document is a reflection of you and should be perfect.
Prior work history listed should include a title, the name of the firm, the city/state of the firm and the dates worked. (Always indicate dates of employment. Doing otherwise raises questions regarding possible periods of unemployment or short terms of employment.) Jobs earlier in a career can be summarized.
Recommend using a conservative black typeface (font) in 11 or 12 point, keeping it consistent throughout the document. Use bold typeface for your name, section headings, titles and companies. Remember to include your name on the second page of a two-page resume, or any addendums.
Use a laser printer or an ink jet printer that produces high-quality results on bright white, off-white or ivory 8 ½ x 11-inch paper in the highest quality affordable.
Keep it professional. Do not recommend inserting hobbies, religious and political affiliations and/or personal interests that could turn the employer off.
Be accurate in your job history and educational background. Keep the claims you make within the range of your own integrity.
Never list salary/benefits, personal data or photographs.
If you begin the resume with "Objective", make sure that it is general enough not to preclude you from various opportunities. Objectives can rule you out!
Be sure your contact phone number on the resume will be professionally answered Monday through Friday, 8-5 pm. No barking dogs, no crying children in the background of message recordings!
If you are re-locatable or can travel, please indicate this at the end of the resume.
Prepare a concise, 1-page cover letter to target/communicate specific areas of expertise that relate to the position you are seeking. This should not be a repeat of your resume. Respect the reader's time.